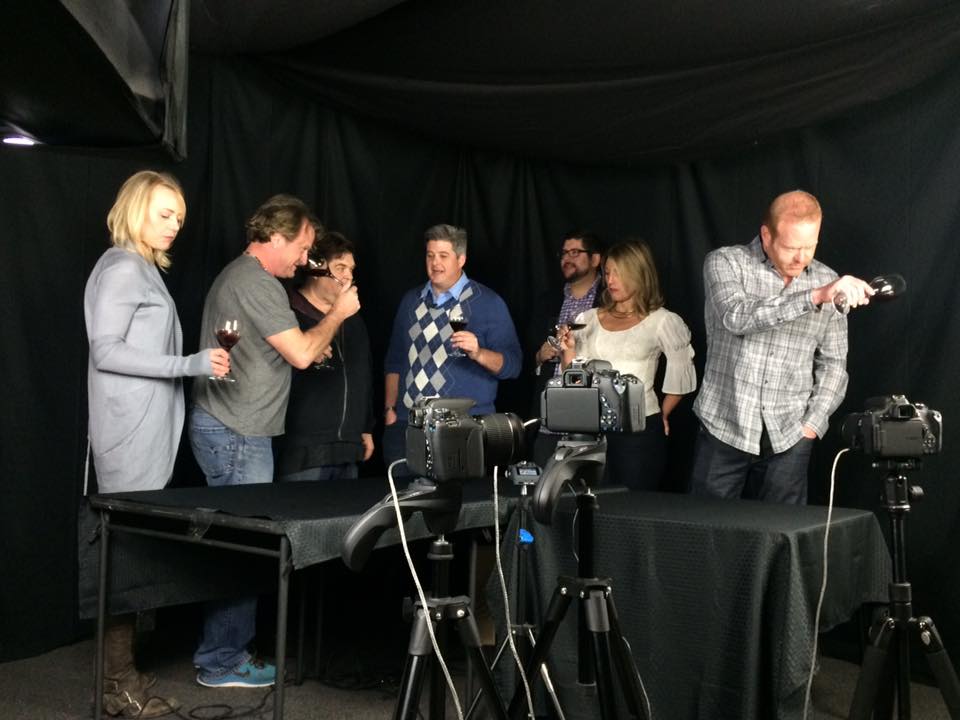 I'm put to the test judging Paso Robles wines
It's no secret I am a fan of wine. It started when I was a youngster. One Thanksgiving dinner, my uncle Randy slipped a little red wine in my cowboy boot cup and I was hooked. It probably helped that my dad was the liquor buyer for Von's Grocery store chain in Southern California. Our home overflowed with wine, and we vacationed in Napa Valley, meeting many winemakers and proprietors.
As a 20-something-year-old, I followed up my love of vino with trips to Napa for some legal wine tasting. This was, of course, before I discovered my true love, Paso Robles Wine Country. While living in Monterey County, my wife, Beth, and I were invited to volunteer at the Monterey International Wine Competition. That's when I started taking wine seriously – swirling, sniffing, sipping, but definitely not spitting.
At the annual competitions I met Gary Eberle, Adam LaZarre, and other winemakers. They were an inspiration and I hoped one day to learn enough about wine to join them at a table as a judge, not just as a volunteer.
Well, my big break came when Adam invited Beth and me to a house party last year. There we met Chris Kern of Pasosbestwines.com. We talked a lot about wine. I told him we published the San Luis Obispo County Visitors Guide and Paso Robles Daily News and taste and promote a lot of wine. He said he had seen my Holiday Wine Recommendations. I was in! He invited Beth and me to join him on the cast of a new video series: You Don't Know Paso.
You Don't Know Paso is an idea Chris came up with based on the popular So You Think You Know Wine series. It's three judges sitting around a table with s host and tasting a wine blind. "Blind" tasting means the judges have no idea what it is, other than a Paso Robles producer, and must use their senses to figure it out. Chris is planning about seven episodes to air in the next couple of months.
You Don't Know Paso judging
The judges smell, taste and discuss the wine and them make their best guess of the following:
• Varietal – Which grape variety?
• Appellation – What AVA district of Paso Robles?
• Vintage – What year were the grapes picked?
• Price – What's the retail cost?
• Producer – Can you name the brand?
The cast of You Don't Know Paso
The show's format included six local judges selected by Chris. The judges were:
• Katie Gebauer, a wine educator at Cass Winery
• Adam LaZarre, winemaker extraordinaire, including for his own label, LaZarre Wines
• David Wilson, radio show host and owner of Grape Encounters wine bar
• Lannon Rust, Wine Director of Thomas Hill Organics
• Zara Landrum of Centrally Grown in Cambria
• Yours truly, publisher of the SLO County Visitors Guide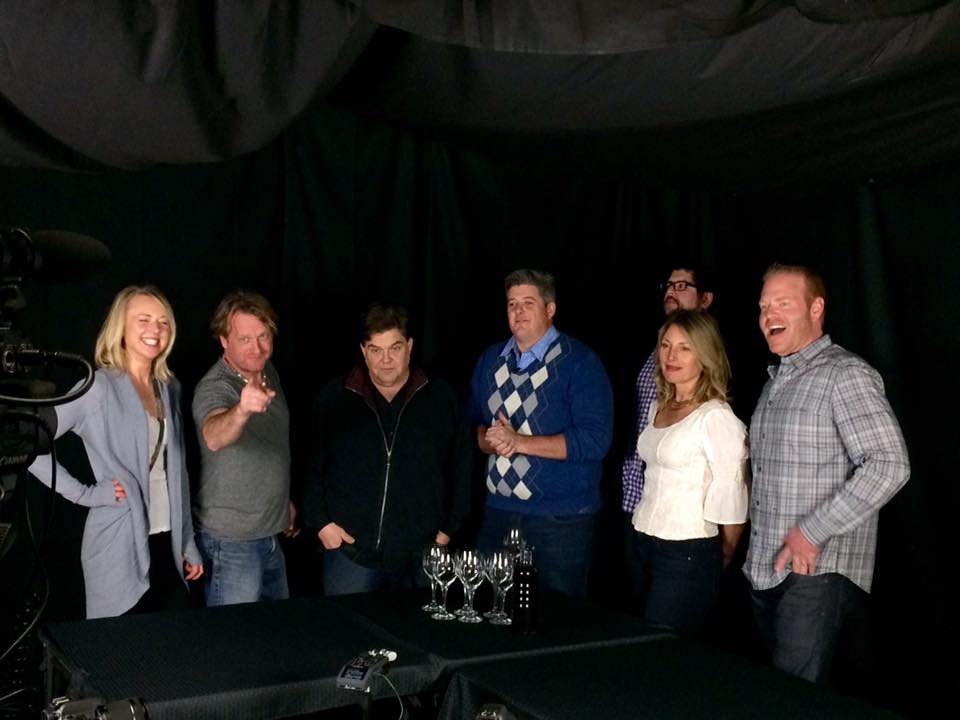 My Cinderella Story
It's fair to say that going in to this challenge, I was the underdog. Here I am, sitting in a room filled with people who make wine, buy wine and taste wine for a living. I am an enthusiastic wine drinker, but an amateur nonetheless. As a local publisher, I get to taste a lot of wine and I've written or edited hundreds of stories on wines and wineries. But that is about it.
I watched the taping of the first episode and got chills down my spine when none of the "experts" were able to nail the blind wine. So, I was pretty anxious going into my first show.
To my surprise, when I got to my first tasting, I recognized the wine as one I had tasted a few weeks go. I went with my instinct and was right! I didn't get everything right, but I was still pretty impressed with mysefl. My second round was a lackluster performance, but my third was another big win for me.
I had made the final table! Chris called me "The Cinderella Story" and we had a good laugh about it. Now, I don't want to give away the show, but suffice to say I had an awesome time and enjoyed participating. I can't wait to it.