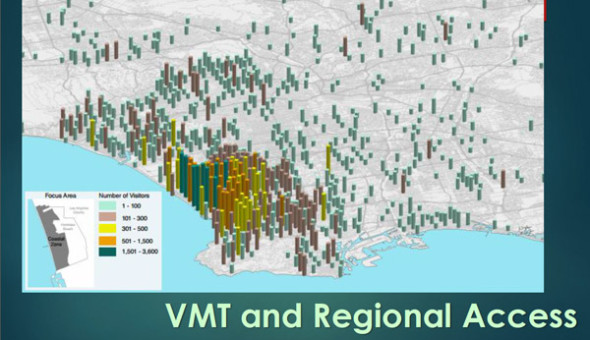 As a new planning commissioners, I had the opportunity to attend the California League of Cities 2015 Planning Commissioners Academy. It was held in Newport Beach, Ca from March 4-6. Here is a highlight of some of the classes I attended and a few thoughts.
AB 1234 ETHICS TRAINING
State law requires elected and appointed officials to receive training in specified ethics laws and principles every two years. Newly elected and appointed officials must receive this training within one year of becoming a public servant. This lively, example laden, two-hours will make this mandatory training more tolerable — if not outright enjoyable.
This course course covered a number of recent case law, especially involving conflicts of interest. It gave me the impression that between the laws and the court rulings that there is a maze of rules of which to be aware.

OPENING GENERAL SESSION: THE DANCE OF LEADERSHIP
Most leaders think of leadership as an art rather than a science, yet our conventional view of leadership has been shaped by scientific research. In this presentation, the speaker discusses how we would think about leadership differently if we took seriously the notion of leadership as an art rather than a science. Develop a new vocabulary talking about and "doing" leadership. The result will be some very specific and practical lessons that you as leaders can apply immediately in your work.
This speaker, Robert Denhardt, Director of Leadership Program, Price School of Public Policy, University of Southern California, was the best of the conference. He was very inspirational.
ESSENTIAL PLANNING TOOLS 101
Receive an overview of the basic topics that a planning commissioner needs to know when reviewing planning documents and land use cases. Some basics that will be covered include making findings to support your decisions, conditions of approval, effective use of design guidelines and design standards.
This was a good review of city planning departments and the role they plays.
HOW DO I GET AFFORDABLE HOUSING BUILT IN MY CITY?
In early 2015, most cities have completed their updates to the housing element. This tip-laden session provides real world application to help planning commissioners defend and approve affordable housing in the face of neighborhood opposition.
Three speakers gave good advice on promoting affordable housing. The take away message for planners is to carefully choose who you partner with to develop these types of projects. Thanks to the re-development of Oak Park, Paso Robles is meeting state standards for affordable housing, I was told.
MAKING THE MOST OF THE LEAGUE
Hear from the League of California Cities Orange County's Regional Public Affairs Manager about how the Orange County Division, as well as other League Divisions, operates. Next, the League's Manager of Department and Member Services will inform you about getting involved in the Planning and Community Development Department. Finally, wrap up the session with one of the League's lobbyists regarding the year's major legislative issues.
CEQA BASICS: EVERYTHING A NEW PLANNING COMMISSIONER NEEDS TO KNOW
A nuts and bolts summary of the basic concepts, steps, and requirements in the CEQA process, including exemptions, negative declarations, EIRs, CEQA findings and project approval, tiering and supplemental review, the role of the planning commission, and strategies for handling CEQA "abuses." Audience questions are strongly encouraged.
WHAT PLANNERS NEED TO KNOW ABOUT MUNICIPAL FINANCE AND BUDGETS
A good understanding of municipal finance is important for effective city planning. In this lively session learn: essential concepts and current issues concerning key city revenues and costs; the latest on California city financial health and municipal bankruptcy; important legislative and legal developments in finance; and the inextricable relationship between land use development and city finances.
I really enjoyed this presentation. It was good to dive into city finances in general and I look forward to learning more about our city specifically.
SIGN ORDINANCES: BEST PRACTICES
Hear what other cities include in their sign ordinances in this case study filled session. Tips include what pitfalls to avoid when updating your ordinance.
SB 743 (ALTERNATIVES TO LEVEL OF SERVICE)
The implementation of SB 743 requires the Governor's Office of Planning and Research (OPR) to develop an amendment to the CEQA Guidelines that establishes a different method for measuring a project's transportation impacts. OPR has chosen Vehicle Miles Traveled (VMT) as the alternative. Come learn the status of this proposal and what impact this could have on your community. Session includes the study of a project using VMT and Level of Service (LOS) to see the outcome.
This was a review of a new set of regulations around traffic circulation, specifically automobiles.
SEX, LIES AND SOCIAL MEDIA: A SURVIVAL GUIDE FOR PUBLIC OFFICIALS
Social media in the public workplace continues to raise questions more rapidly than courts can provide answers. Presented by a specialist in social media and the law, this cutting edge session will cover: social media and hiring practices; concerted activity, free speech, employee discipline; use of social media in workplace investigations; use of social media as evidence in litigation; Public Records and Brown Act concerns; case studies; and social media policies and practices for public entities.